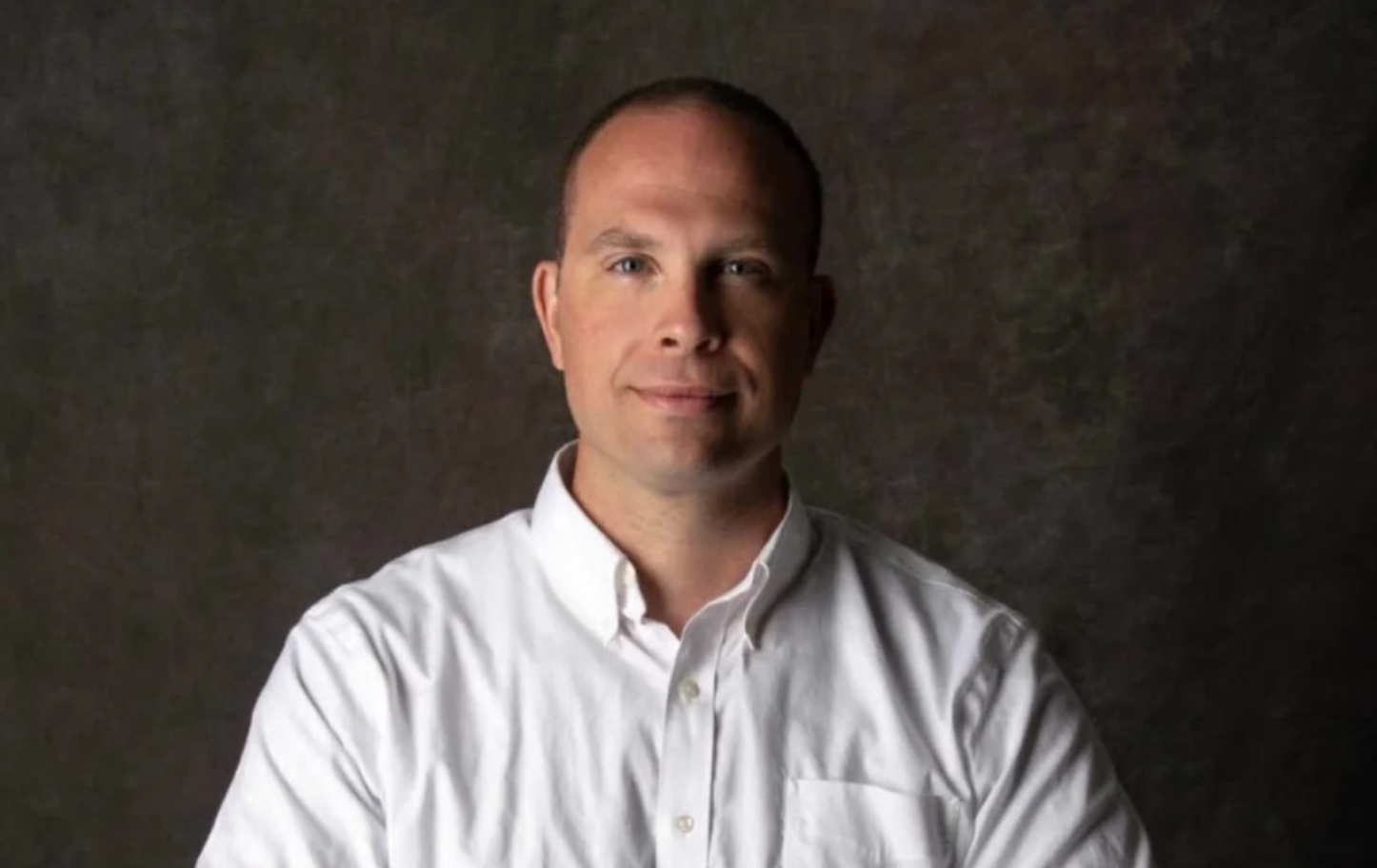 Newsnation Interview
Ross Coulthart interviewed Former US Air Force intelligence officer David Grush on newsnation and asked questions about his claims. He stated that the US government has in their posession multiple craft, live alien bodies and an active reverse engineering program that has been hidden from congressional oversight.
Congessional hearing
United States Air Force officer David Grusch just stated under oath in a public hearing in front of distinguished Members of Congress that the U.S. is in possession of multiple (not one) non-human intelligence cadavers and multiple (not one) non-human technological flying craft.
Sworn testimony included a flying "black cube inside a clear sphere." A "hovering red square, the size of a football field". Objects going from zero to Mach 2 in the snap of a finger. From 12,000 feet to 80,000 feet (which is SPACE) in the snap of a finger. All of this is documented and recorded. According to all three sworn witnesses today, there is not a single nation on Earth that could potentially own this type of technology because, according to today's testimony, our planet hasn't yet achieved the structural material to manufacture an object that can withstand an instantaneous acceleration from zero to Mach 2 in the snap of a finger. Today's materials would disintegrate.
Debrief interview
A former intelligence official turned whistleblower has given Congress and the Intelligence Community Inspector General extensive classified information about deeply covert programs that he says possess retrieved intact and partially intact craft of non-human origin. The information, he says, has been illegally withheld from Congress, and he filed a complaint alleging that he suffered illegal retaliation for his confidential disclosures, reported here for the first time.
In his statements cleared for publication by the Pentagon in April, Grusch asserted that UFO "legacy programs" have long been concealed within "multiple agencies nesting UAP activities in conventional secret access programs without appropriate reporting to various oversight authorities."
He said he reported to Congress on the existence of a decades-long "publicly unknown Cold War for recovered and exploited physical material – a competition with near-peer adversaries over the years to identify UAP crashes/landings and retrieve the material for exploitation/reverse engineering to garner asymmetric national defense advantages."
Beginning in 2022, Grusch provided Congress with hours of recorded classified information transcribed into hundreds of pages which included specific data about the materials recovery program. Congress has not been provided with any physical materials related to wreckage or other non-human objects.
Interview with REVU
New Revu spoke to UFO whistleblower David Grusch, who reveals the existence and possession of UFOs and bodies of non-terrestrial pilots
Other Conversations
AARO director issues statement on the hearing
The statement below was issued July 27, 2023, by Sean Kirkpatrick, Ph.D., director of the All-domain Anomaly Resolution Office (AARO)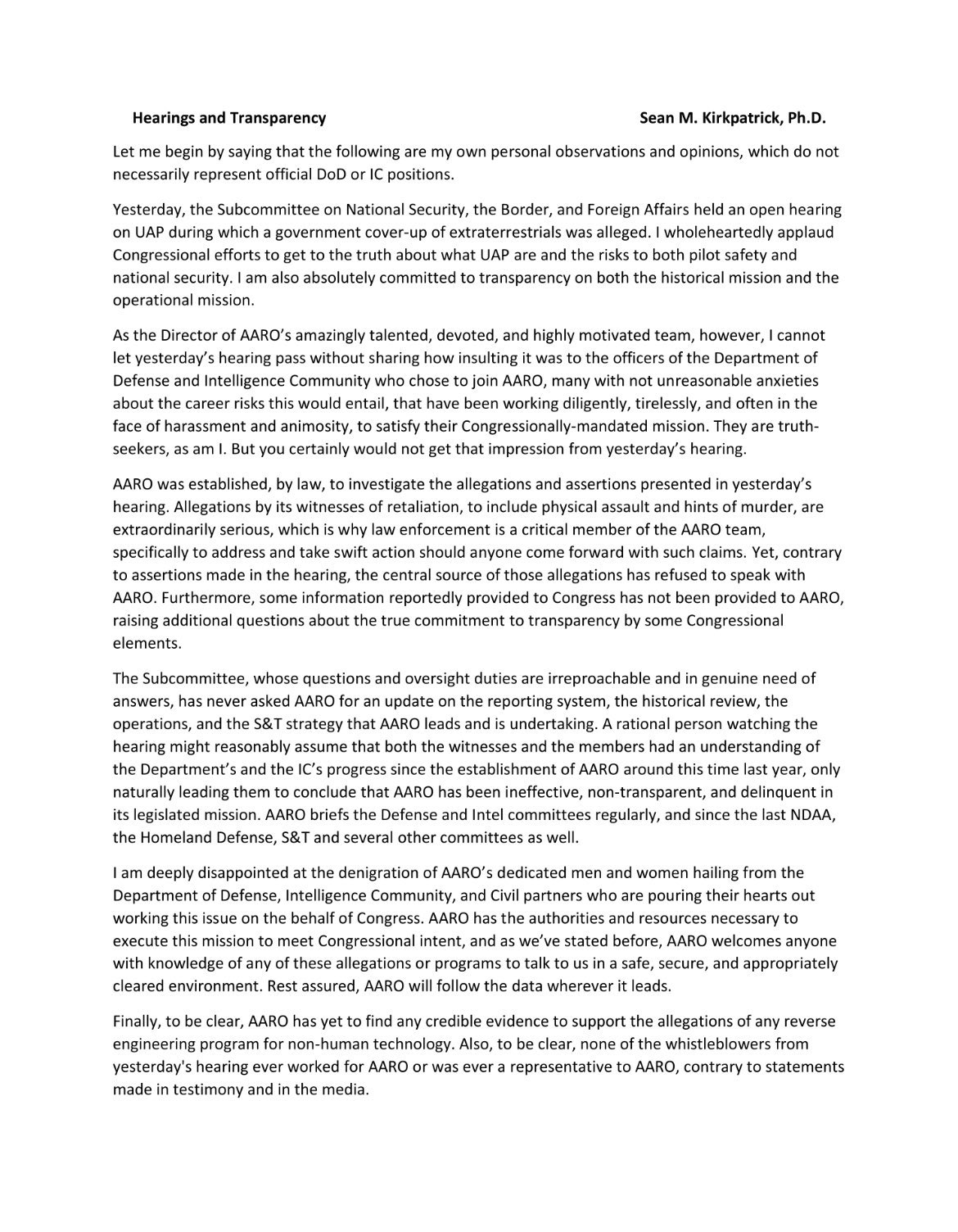 Pentagon Director Calls UFO Whistleblower LIAR